Basic characteristics of activity
ŽOS Vrútky a.s. is traditional Slovak, modern, technically well-advanced and dynamically developing company with rich engineering and electrotechnical tradition successfully applied in products, such as own rail vehicles and own components of these vehicles. Nonconfidential ambition of the company is to reach the top of technical-technological and managerial level in the category of the manufacturers of new rail vehicles.
The synergy effort of the company to establish itself as a manufacturer of new rail vehicles corresponds to this trend; recently in gradual way, at first by common projects in the consortiums with well-known foreign companies and at the present time as an independent manufacturer of new train sets, eventually new rail vehicles.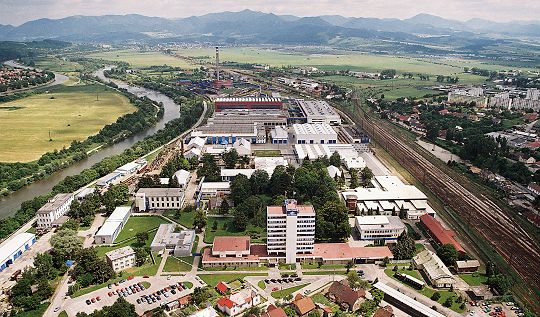 The position of the company ŽOS Vrútky a.s. in the railway industry is clear. As customer-oriented, technically welladvanced company disposing of own know-how it has complex solutions and the concept of development of own rail vehicles available. With sufficient flexibility it realizes own design, development and manufacture of new rail vehicles,
especially passenger cars, interregional suburban motor and electric units and also their modernization, revitalization and repairs. The modernizations and revitalizations of electric and diesel locomotives are also a part of manufacturing program.
On the basis of quite a number of certificates and licenses the company is able to provide the repairs of a number of various parts of rail vehicles equipment of all tractions such as bogies, wheel sets, traction and auxiliary motors, traction transformers and other electric and electronic machines – as well as atypical machines, transformers of various types and designs etc.